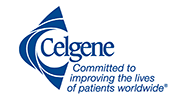 Job Information
Celgene

Spezialaußendienst (m/w/d) Multiple Sklerose (MS), Ludwigshafen, Kaiserslautern, Saarbrücken, Idar-Oberstein

in

Offsite

,

Germany
Celgene is a global biopharmaceutical company committed to changing the course of human health through bold pursuits in science, life-enhancing therapies, and a promise to always put patients first. At the core of that mission are the talented individuals who contribute their unique skill sets to help us drive innovation and deliver truly life-changing drugs for our patients. As we continue to pursue that mission, we're looking for talented professionals like you to join our team. What unique gene will you bring to Celgene?
Join our team as a Product Specialist (m/f/d), Multiple Sclerosis (MS) and help us deliver truly innovative and life-changing medications to our patients worldwide.
Under the direction of the Regional Business Manager, the Product Specialist Multiple Sclerosis will - in a given territory - be responsible for the promotion, sales and support of company products or services, in order to achieve his or her territory sales goals.
Responsibilities include, but are not limited to:
Develops and manages strong relationships with neurologists, nurses and other health care professionals in support of product indications.

Maintains superior levels of product, market and formulary information, and translates product features into benefits that meet the specific customer's needs.

Highlights the features and benefits of product offered.

Plans and organizes special projects, e.g. events or speaker programs within assigned territory.

Develops business plans for the territory.

Communicates openly with peers, supervisors and field counterparts.

Interprets and delivers competitive market intelligence to brand teams and management.

Identifies and develops business solutions.

Delivers timely and accurate administrative tasks.

Ensures compliance with all laws and regulations according to company's policies.
Skills/Knowledge Required:
Experience in either Multiple Sclerosis (MS) or neurology (strongly preferred) or other specialty care

Ability to develop relationships with physicians, nurses and staff within academic hospitals, clinics, and private practice facilities.

Bachelor's degree or similar educational background, must have status as either "Pharmaberater" or "geprüfter Pharmareferent" according to §75 AMG

Minimum of 2 years pharmaceutical sales experience

Demonstrated knowledge of healthcare system processes including reimbursement.

Possess a strong work ethic

Ability to develop priorities and manage time appropriately.

Ability to effectively collaborate within a team environment.

Occasional travel required.

Must have a valid driver's license.

Strong identification with Celgene's values
At Celgene, we seek to deliver truly innovative and life-changing drugs for our patients. Our mission is to focus on the discovery, development, and commercialization of products for the treatment of cancer and other severe, immune, inflammatory conditions. Energizing this mission are the uniquely talented individuals that bring their passion, creativity, and innovation to work every day. Bring your unique gene to our team.
Celgene is committed to equal opportunity in the terms and conditions of employment for all employees and job applicants without regard to race, color, religion, sex, sexual orientation, age, gender identity or gender expression, national origin, disability or veteran status. Celgene complies with all applicable national, state and local laws governing nondiscrimination in employment as well as employment eligibility verification requirements of the Immigration and Nationality Act. All applicants must have authorization to work for Celgene in the U.S.COMMITTED TO IMPROVING THE LIVES OF PATIENTS WORLDWIDE