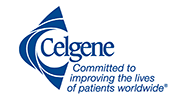 Job Information
Celgene

Associate Director, Scientific Communications Cell Therapy

in

Summit

,

New Jersey
Description
Celgene is a global biopharmaceutical company leading the way in medical innovation to help patients live longer, better lives. Our purpose as a company is to discover and develop therapies that will change the course of human health. We value our passion for patients, ​quest for innovation, spirit of independence and love of challenge. With a presence in more than 70 countries, and growing - we look for talented people to grow our business, advance our science and contribute to our unique culture.
Position Summary
Manages across a global matrix organization to drive quality planning and timely communication of key scientific/clinical information for Celgene products within specified therapeutic area. Assists Director in driving strategic publication planning within disease state and provides oversight for publication strategy for both in-line and pipeline products.
Builds strong cross-functional collaborations, to ensure alignment of the scientific communication plan with both the research and business plan for the therapeutic area. Provides expert scientific guidance and support to cross-functional colleagues, as to positively impact the business broadly and globally. Demonstrates scientific/research expertise to support the establishment of strong working collaborations with both internal and external disease-area experts to ensure quality data analysis, interpretation, and communication planning. Ensures quality and timely execution of communications, which include publications, abstracts, posters, scientific letters, white papers, and slide presentations for a variety of audiences and uses. Executes department/company strategy, goals and objectives.
Responsibilities will include, but are not limited to, the following:
Assists in the development of a global disease-area scientific communications plan, and ensures optimal execution of plan. Ensures timely publication and global communication of key data at major congresses (e.g. ASH, ASCO, EHA) and in high-tier journals. Directs, reviews and approves manuscripts, abstracts, posters, slide presentations, and other documents to ensure appropriate evaluation and presentation of data, methodology, interpretation Builds relationships with both internal and external global experts to drive a communication plan that advances the medical knowledge/understanding of company products and pipeline data, moves science forward, and ensures optimal benefit for patients. Establishes strong relationships with medical thought leaders, patient advocacy groups, and professional societies as to drive productive collaborations. Ensures proper development and review of publications/presentations that comply with laws, regulations and guidelines. Aware of current trends within the industry. Helps Director/Senior Director to establish best practices within the Scientific Communications group and shares knowledge with and assists global Scientific Communications affiliates and vendors, as necessary. Develops expert understanding of disease state and current medical and/or regulatory issues related to company products. Contributes to therapeutic expertise during protocol design phase. Serves as internal global disease-area scientific and research expert to support cross-functional strategies and other scientific communication deliverables. Proactively seeks learning opportunities to promote professional growth while meeting business needs. Seeks business initiatives/stretch assignments and serves as mentor to the team. Assist Director/Senior Director by acting as liaison/representing Scientific Communications at intra- and interdepartmental meetings, participating in decisions that impact the overall medical/scientific and commercial support of products within the therapeutic teams. Drives decisions that affect the overall workload, strategies, functional capabilities, and operations of the therapeutic team. Helps to establish the long range goals and objectives for the team, including process improvements, resources, policies and procedures. Participates in discussions regarding the creation of departmental SOPs addressing processes and procedures necessary to achieve organizational objectives and for complying with government regulations and company policy. Ensures adherence to policies/procedures. Manages annual budget and works within allocated resources. Works with Finance and Legal to secure appropriate department-related contracts and agreements. Performs other responsibilities as requested by management.
Other Responsibilities
Conducts business in accordance with Celgene Values. Completes all assigned SOPs and training within designated timeframe and adheres to job-specific SOPs and work instructions. Identifies and reports any adverse events (AEs) in accordance with Corporate policy and procedures. Assists in the overall training of new Scientific Communications personnel and ensures key activities are incorporated as part of the training. Attends external meetings and educational seminars to enhance therapeutic area knowledge and broaden pharmaceutical industry experience.
Education and Experience Requirements
Scientific or Medical Degree (OCN, BS, MS, Pharm D, PhD, MD) required.
Minimum 3 years of pharmaceutical industry-based publication planning and medical writing experience required
Hematology/Oncology Therapeutic Experience Required
Skills/Knowledge Required:
Demonstrated ability to lead strategically, drive performance, build alignment, inform, negotiate and collaborate

Knowledge of pharmaceutical industry laws, regulations, and guidelines regarding medical education and publications

Ability to formulate (write) strategic, long-range plans that are aligned with strategies across the organization and to implement them successfully

Ability to work with multidisciplinary teams

Excellent written, verbal and interpersonal communication skills

Flexible, with positive attitude, strong ability to multi task, prioritize projects effectively and communicate at all levels within the company

Some travel required to represent company at medical conferences, presentations, and other meetings
#LI-Post
Celgene is committed to equal opportunity in the terms and conditions of employment for all employees and job applicants without regard to race, color, religion, sex, sexual orientation, age, gender identity or gender expression, national origin, disability or veteran status. Celgene complies with all applicable national, state and local laws governing nondiscrimination in employment as well as employment eligibility verification requirements of the Immigration and Nationality Act. All applicants must have authorization to work for Celgene in the U.S.
At Celgene, we seek to deliver truly innovative and life-changing drugs for our patients. Our mission is to focus on the discovery, development, and commercialization of products for the treatment of cancer and other severe, immune, inflammatory conditions. Energizing this mission are the uniquely talented individuals that bring their passion, creativity, and innovation to work every day. Bring your unique gene to our team.